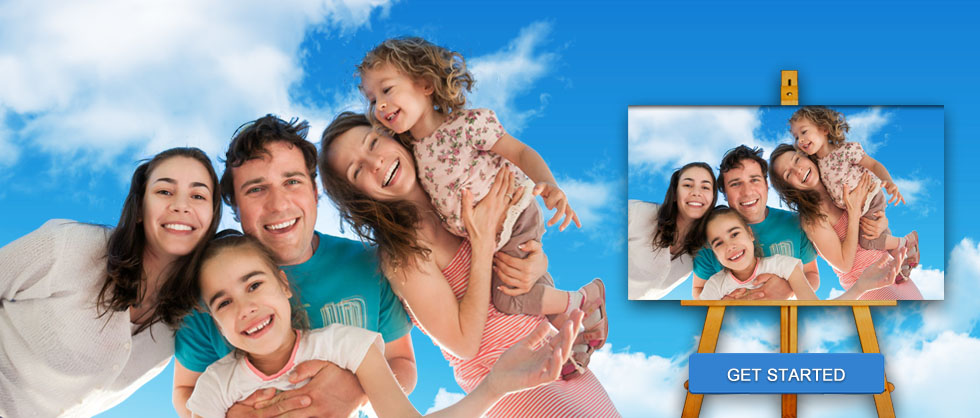 Terms Of Use
Welcome to Wieco Art ! The following rules govern the use of the website of www.wallartsopping.com. Our services and products are provided subject to the following terms and conditions. Please read them carefully.
LICENSE AND SITE ACCESS
You agree that you are only authorized to visit, view, download, print, and retain a copy of pages of the Sites for your own personal use.
We post legal notices (e.g., copyright and trademark notices and markings) and various credits on pages of each of our Sites. If you download, print, or retain a copy of pages of the Sites, you may not remove these notices or credits or any additional information accompanying such notices and credits.
Except as expressly provided above, you are not permitted to:
XXXXXXXX
XXXXXXXX
Any use of the website or Website Content that is not expressly authorized herein is prohibited and immediately terminates the license granted herein.
ELECTRONIC COMMUNICATIONS
XXXXXXXX
ACCOUNTS
Unless we allow "guest" purchases, you will need to establish an account with us to use certain features of the Sites (e.g., to order products and services from the Sites). During the account registration process you will be asked to select a unique password. You are responsible for maintaining the confidentiality of the password and account, and are fully responsible for all activities that occur under the password. By logging into the Sites, you represent and warrant that: (i) you are the customer who registered for the services; (ii) that you are using the services only for permitted purposes; and (iii) you are not a competitor of Wieco Art, or agent thereof. You will immediately notify us of any unauthorized use of the password or account or any other breach of security. You agree to exit from your account at the end of each session. Please notify us atSupport@wallartshopping.com of any potential unauthorized use(s) of your account, or breach of security.
COPYRIGHT
All Website Content is our property or the property of our content suppliers and is protected by international copyright laws. The purchase of any product does not provide the purchaser with any copyright interest or other intellectual property right in the product. All Website Content that is not our property is used with permission. The arrangement and compilation of all Website Content is our exclusive property and is protected by international copyright laws. All software used on the website is our property or the property of our software suppliers and is protected by international copyright laws.
TRADEMARKS
Certain graphics, logos, page headers, button icons, scripts, and service names are trademarks, service marks, or trade dress of our company or our affiliated companies. Our trademarks and trade dress may not be used for any commercial or other purposes without our prior written consent. All other trademarks and service marks not owned by Wieco Art or our affiliated companies that appear on the website are the property of their respective owners and may or may not be used without their prior written consent.
COPYRIGHT & TRADEMARK COMPLIANCE; COMPLAINTS
xxxxx  xxxx  xxx xxxx
Notice and Procedure for Making Claims of Copyright / Trademark Infringement
If you believe that your work has been copied, distributed or used on the website in a way that constitutes copyright or trademark infringement, please contact  Support@wallartshopping.com.
Please note that this procedure is exclusively for notifying us of your belief that your copyrighted material or trademark has been infringed.
REVIEWS, COMMENTS, COMMUNICATIONS AND OTHER CONTENT
XXXX   XXXX  XXXX
USE OF FACEBOOK MYFRAMESHOP APPLICATION
XXXXXXX   XXXXX    XXXXX
FEEDBACKS
We welcome all comments, feedback, information, or materials regarding our Sites ("Feedback"), which you submit to us by email to Support@wallartshopping.com or otherwise through or in conjunction with any one of our Sites. Please note that Feedback shall be considered non-confidential and become the property of Wieco Art. By submitting Feedback to us, you hereby assign, and agree to assign, to us of all right, title and interest in copyrights and other intellectual property rights on a worldwide basis to the Feedback, at no charge. We shall be free to use Feedback on an unrestricted basis.
LIMITATION OF LIABILITY
We do not accept responsibility that the website, its servers, or e-mail sent from the website are free of viruses or other harmful components. We will not be liable for any damages of any kind arising from the use of the website, including, but not limited to direct, indirect, incidental, punitive or consequential damages. Certain laws do not allow limitations as contained in this clause. If these laws apply, some or all of the above limitations may not apply to you and you might have additional rights.
APPLICABLE LAW
XXXX   XXXX   XXXX
Violation of the Terms and Conditions
By using any one of our Sites, you understand and agree that we, at our sole discretion and without prior notice, may suspend or terminate your access to, or bar your future access to, one or more of our Sites and to any services offered on our Sites, and may modify or remove any User Content if we believe, in our sole discretion, that the User Content violates or is inconsistent with these Terms and Conditions or their intent, that your conduct is disruptive, or you have violated the law, these Terms and Conditions, or the rights of Wieco Art or another user. We will have no liability to you for any deletion of your User Content.
Modification to Terms and Conditions
We reserve the right to change these Terms and Conditions at any time, effective immediately upon posting on our Sites. If you violate these Terms and Conditions, we may terminate your use of the Sites, bar you from future use of the Sites, and/or take appropriate legal action against you.
You may print a copy of these Terms and Conditions using the print feature in your browser. We suggest retaining a copy for your future reference. It is your responsibility to periodically visit the "Terms and Conditions" link at the bottom of our home page to review the most current version of the Terms and Conditions. You may use your browser to print copies of any updated Terms and Conditions.